Ajax Ares Features
Battery
A powerful rechargeable battery keeps you going all day 7.4 volts, 3300 mAh, Typical usage time 20 hours.
Languages
Ares device supports many languages wherever you are around the world English, French, Spanish, Deutsche, Russian, Arabic.
Display
The best monitor ever in sunny days and the dark places. TFT Color, 5 inch, with 16 bits colorful.
High-Tech Audio Alerts
It is used to distinguish between targets with a specific tone for each, You will easily distinguish the target sound.
Warranty
AJAX got your back and gives you 2 Years of warranty; A team of professional engineers follows up with you after dealing.
LRL System
Adjusting the target's frequency double confirms the target existence, Ares allows a wide range of frequency from -50/+50 KHz. A 1000 meters front distance and 20 meters real depth reach based on field tests in a different terrains supported.
EFM Discrimination System
A special interactive tone for gold can be set where other metals will have a different tone, or you may discard other metals to detect gold and only gold.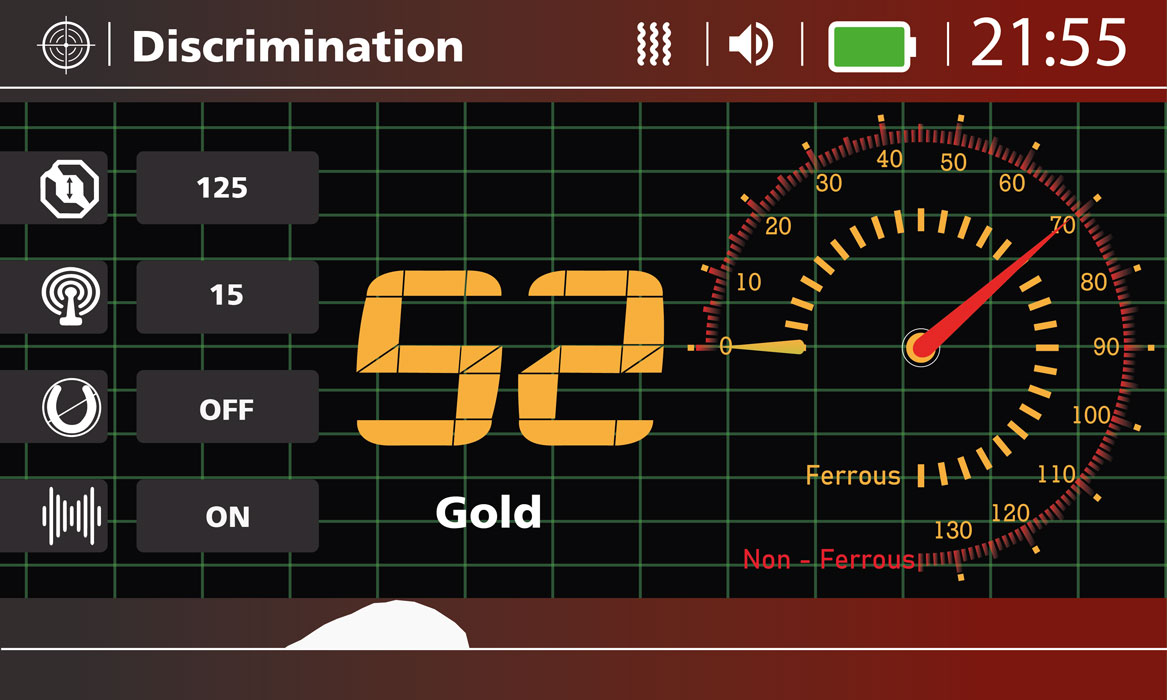 EFM Graph System
Knowing the shape and the size of target is possible with the EFM Graph system, where the device will draw a graph by passing it over the target from all directions.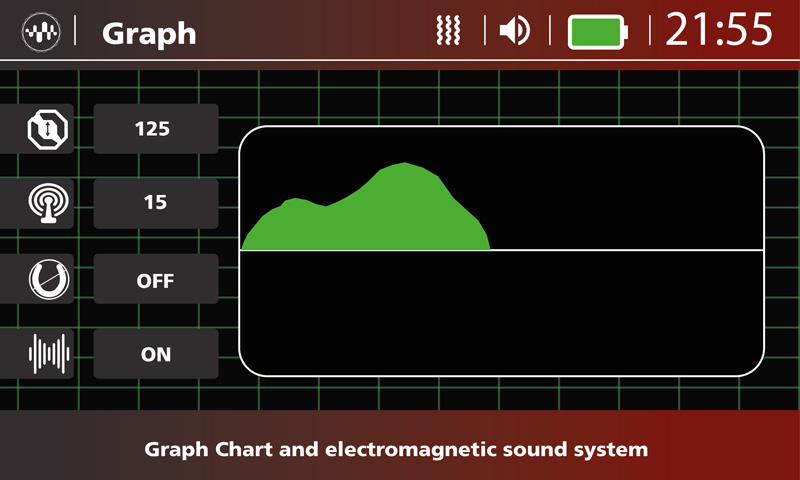 EFM Quick Scan System
Allows the user to make a quick scan for the area to search for any possible targets. Pin pointing is also possible with a high depth reach, the more the target is close to the coil center the more sound alert will react.